Bending Schedule PVC Counduit is as Easy as 1,2,3
   1.Wear eye protection and simply insert the bending spring into pvc conduit.
   2.Place across your knee and bend the PVC Conduit (you may also bend with the use of a pipe bender or heat blanket on larger pipe).
   3.Aquick twist of the bending spring and it is easily removed
   The bending spring is an uniquely engineered,pre-plated carbon steel spring that allows you to easily bend pvc conduit while maintaining interior integrity.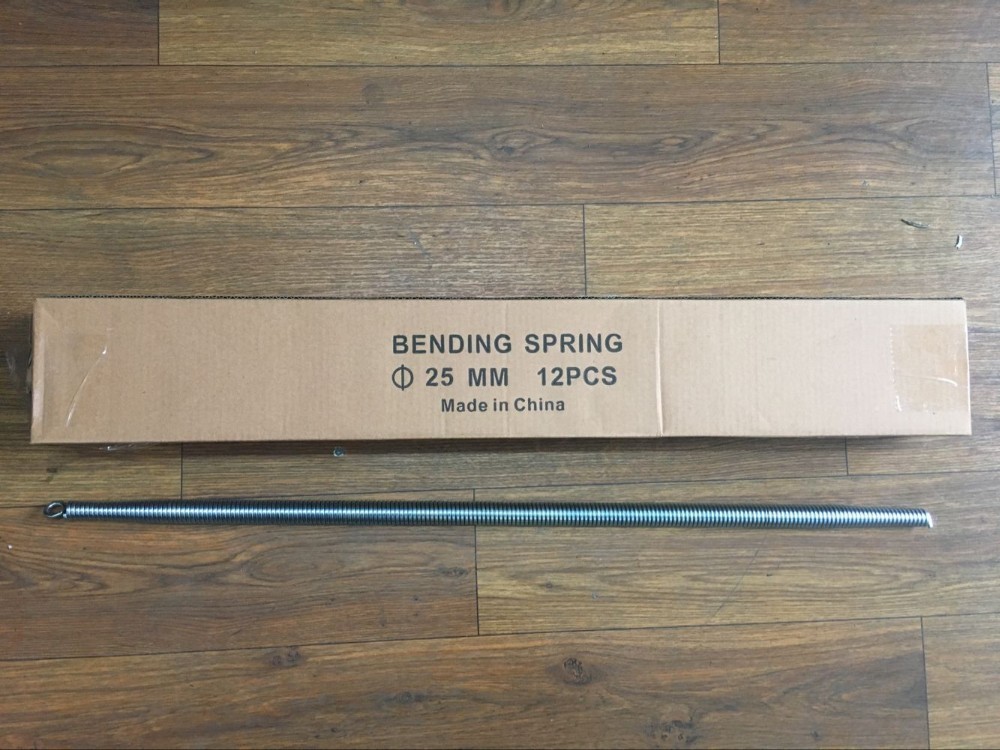 Packing information

Specification
Qty / Ctn
Gross W.
Net W.
Length
Width
Height
pcs
kgs
kgs
cm
cm
cm
20MM  
20
8
7
58
7
7
25MM  
20
9.8
8.8
58
9
9
Advantages:
   1.Cold bend PVC Conduit with No kinking or Collapsing.
   2.Keeps the integrity of the pipe.
   3.Maintains the inner diameter of the pipe.
   4.Engineered from heavy gauge spring steel, its design allows it to bend in any direction.
   5.can be used at all temperatures.
   6.Anti-Corrosive,light weight and easy to Use.
     We are adhering to the principle of customer first, to your promise: each product before leaving the factory has been strictly tested to ensure quality.